RENEGADE XR
Performance at an Affordable Price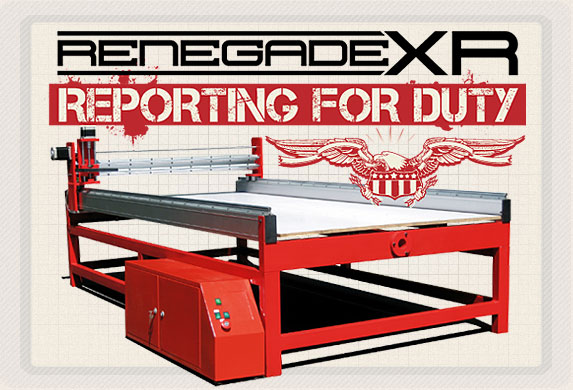 Save Thousands Now!

A Light Class 3 Axis, Ball Screw Drive system designed for the budget conscious sign maker, wood worker and cabinet maker. The Idustrial CNC XR System offers full three dimensional carvings and flat cut outs in plastics, wood, romark, mdf, sign foam, aluminum, foams etc.
The Steel frame, Ultra Smooth Micro Stepper Drives, High Torque Motors and Harden Steel rails make this a powerful performer at a very affordable price.
Designed, Engineered and Assembled in the USA.