Customer Satisfaction
It's what Industrial CNC Routers is all about. This is just a small portion of customers who love our routers and service.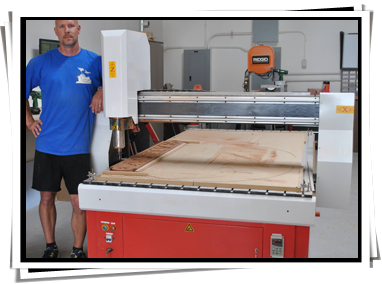 "After years of subcontracting my CNC projects to other shops I ran across the Industrial CNC website. The combination of quality, affordability, and great customer service made buying my Industrial CNC an easy decision. The machine has exceeded my expectations and allows me to be much more profitable in my operations. Great machine, great support, affordable price!" - Matthew - NV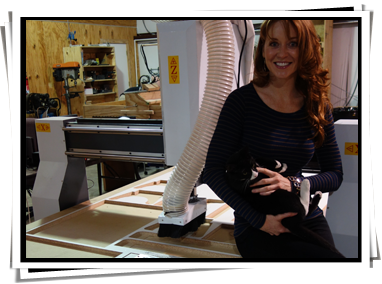 "We're getting a ton of use out of the CNC. It works great. Thanks!" Rayne - TX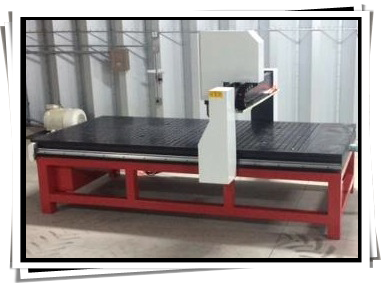 "We are running the heck out of the machine. Just wanted to say thanks for everything. Time to get back to work!" Aaron -AR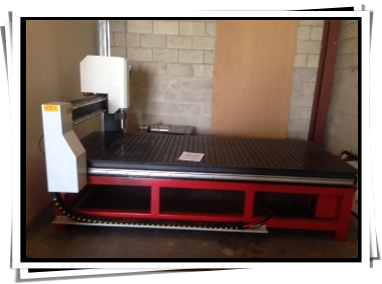 "I just wanted to let you know that we are ready to order another router. I have attached a picture of our first one, which paid for itself in less than two months. Thanks for the great support." Troy - NM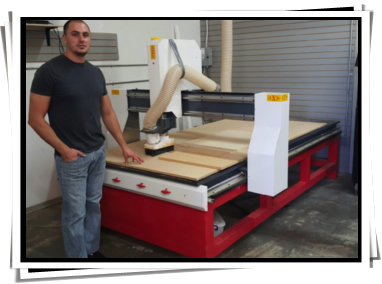 "We did our research and looked at many different machines but Industrial CNC was easily the best combination of price and production capability" Chris - CA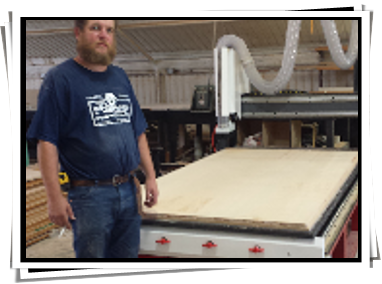 "We are cranking out more boxes in a day than we were doing in a month. Business is booming thanks to our CNC Router Table." Joe - TX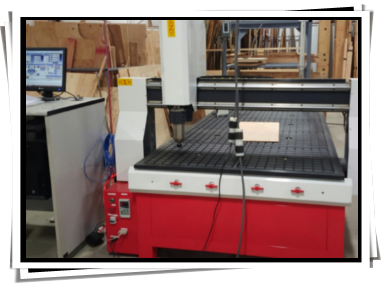 "You guys were great right from the first conversation. So many of the other companies we spoke with were just fast talking sales guys trying to sell us what was best for them. You actually listened to our needs and concerns and provided the best solutions for us. Your support and thoroughness throughout the process is to be commended. We bothered you with every dumb question we could think of and you always provided prompt, practical and honest answers (even on a Sunday I would like to point out). We consider you an integral part to our growing success." Dave - IN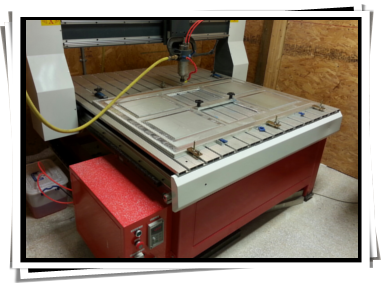 "Aluminum plate? Metals? We cut that all day, everyday and this workhorse of a CNC never disappoints. Tell Mac we said thanks for support." Joel - GA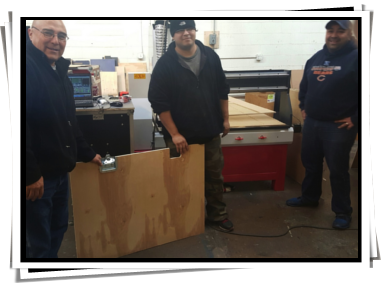 "It was great having you guys visit. The router is a great piece of equipment and we are very happy with the performance, the price and the support." Ed - IL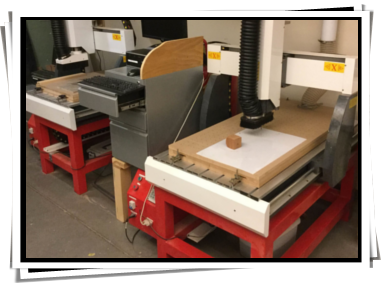 "There is room in the shop and with your prices, there is room in the budget for a couple more. We will be in touch real soon. Keep up the good work." Carl - AK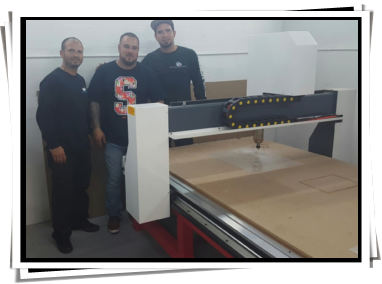 "We are running two shifts a day and we are very pleased with the performance of the router and the support after the sale was very helpful. We appreciate everything." Gus - FL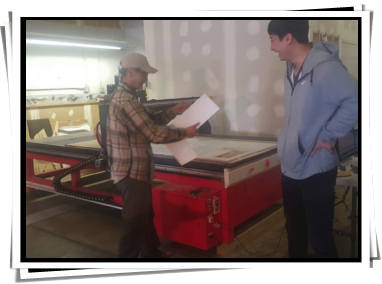 "No more cutting out templates by hand! And everything comes out the same every time. The difference the router has made for our shop is unbelievable." Jack - MD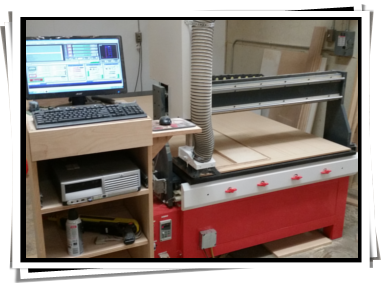 "We had been throwing money away by subbing our router work out for years. Now we're putting that money back in our own company and we have control over our schedule and we are producing a better quality parts too." Jim - MT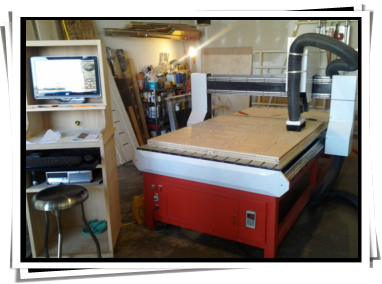 "I'm sure I had more questions than most of your customers. Thanks for being patient and walking me through everything. It was definitely easier I expected. We are turning out our parts so much faster and more accurately than before. Thanks!" Josh - VT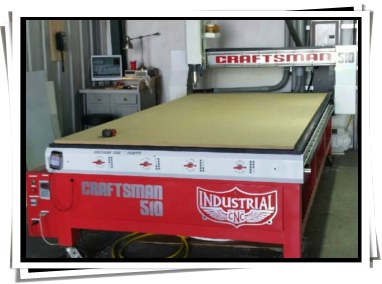 "The guys in Production got little excited and added some graphics to our CNC Router. I thought you might get a kick out of it. We are finding new reasons to use it everyday and we couldn't be happier with the table and the service we have received." Mike - AL
"Thanks for everything. Having the capabilities to bring this project in house has saved us time and money." Eric - CA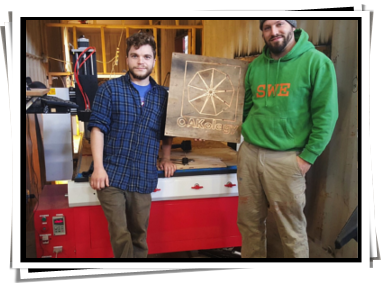 "Just wanted to say thanks for the excellent service." Tristan - CA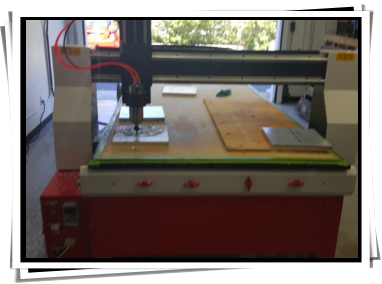 "It sounded too good to be true and turned out better than we could have imagined. We are VERY happy customers." Jack - Ca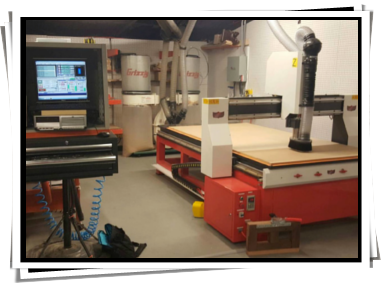 "I want to thank you so much for all the time you spent with me. So many people at other places just want to rush off the phone. Your patience is appreciated. I would tell anybody considering a machine to go with Industrial CNC." Roddy - La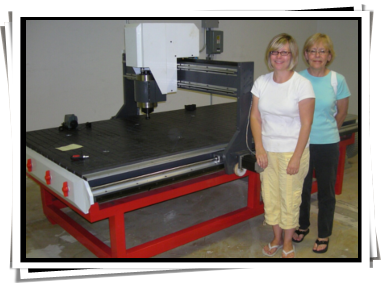 "You guys are the best. It couldn't have been easier. Thanks for everything." Dotty and Ruthanne - Va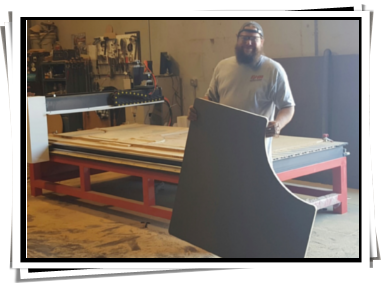 "I love our Industrial CNC. We are cranking our work faster and more precise. Business is BOOMING. The quality of craftsmanship and heavy build was evident as soon as we opened the crate." Chad - Ca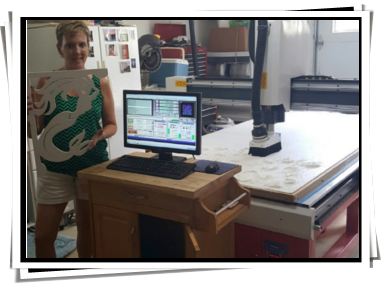 "Thank you for everything. I did not think I was going to be able to learn everything. But it was easier than I thought. Thank Brent from me for all the help and let him know I am getting a lot done." Susan - Fl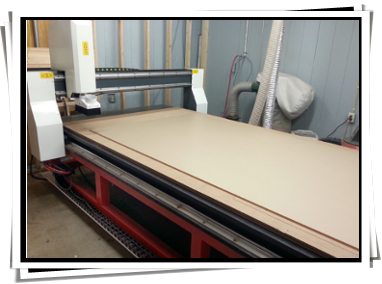 "We are celebrating 25 years in business this year. In that time we have purchased a lot of equipment from a lot of vendors. Most cash the check and forget about you. It's been over seven years since we purchased our router and you guys have always been available to answer our questions. We are getting ready to add a second table. No doubt it will be another Industrial CNC." JT - ND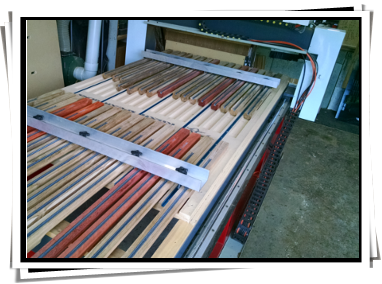 "Working with exotic woods day after day we buy a lot of new equipment every year ... Some holds up, others do not. When I came across Industrial CNC I was skeptical with the affordable price. We take good care of our equipment, but we also run it harder than a rented mule. We put it through heavy labor from day one. The softest wood we work with is teak so we needed something that could maintain tolerance under heavy milling. CNC runs 6-7 hours daily and I am more than Impressed with the abuse it stands up to. You will get your return on investment with this company!" John - Fl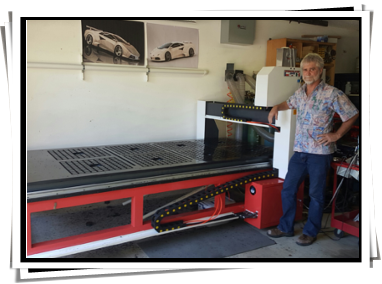 "As you know I initially made the mistake of going with another company, while they have a flashy website and slick marketing material, they and the import machines they are trying to sell failed on all levels. You guys really came through for me. You build a quality product and have delivered on every promise. And your machines are the best looking on the market." Charley - TX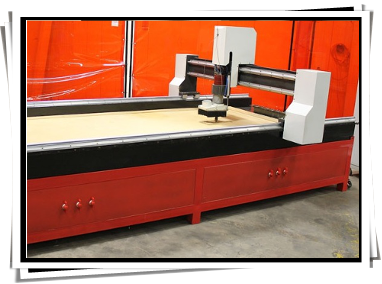 "I wanted to take a minute to thank you guys for all you do. Your routers are incredibly well built. Your knowledge of product and industry is beyond compare and the service before and more importantly, after the sale is unmatched." Rodney - Wa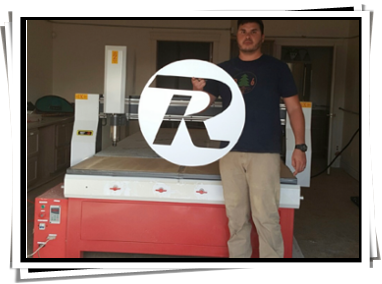 "I have been really busy running my machine so I have not had a chance to thank you for everything until now. I know we didn't give you much time but you really delivered and as promised, you had me turning out jobs on day one. We have not stopped running since." Alex - TX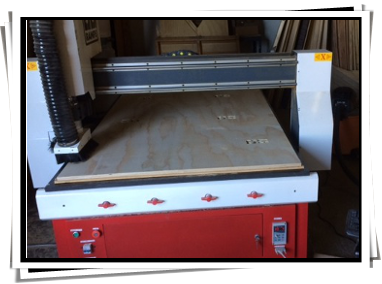 "I looked at sooo many other routers out there. You guys are in a class by yourself. You do not have to worry about competition; nobody comes close to what you offer." Tyler - Ca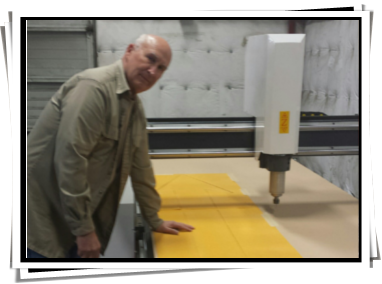 "Everybody says I am man of few words but I can't shut up once I start talking about my Industrial CNC router. You do a great job." Stan - Or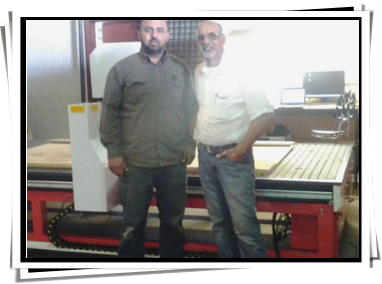 "Thank you so very much for helping us with the router. Your worker was very proficient in helping us to make the required parts. The router is made very well and very nice people to work with." Raj - Ca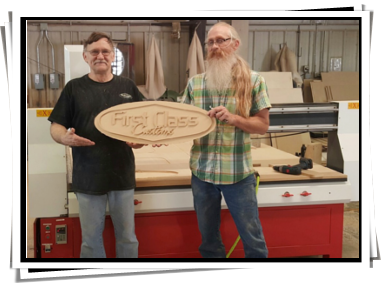 "You guys delivered everything you promised. I can't believe how much easier it is to make parts with this router." Jay - Mo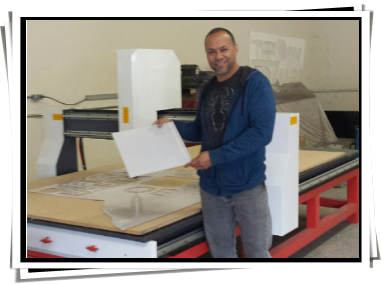 "You guys have the best tech support ever and the router is awesome." Don - Ca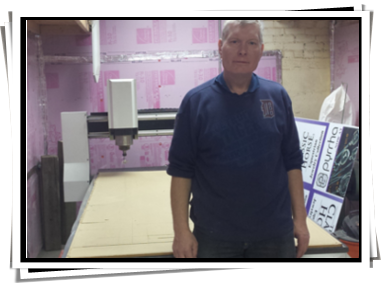 "It is easy to see why so many other routers are copying your drive system. After 6 years it runs like new!" Robert - Fl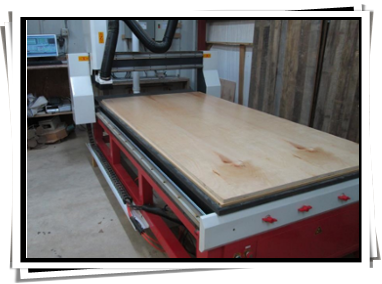 "I admit I was hesitant at the prospect of getting a CNC Router. I used to think that a machine couldn't match what a skilled wood worker can do with his hands. I still do plenty by hand, but only what I want to. I don't need to cut out every panel. I get more done in an hour than I used to do all week." Terrence - KS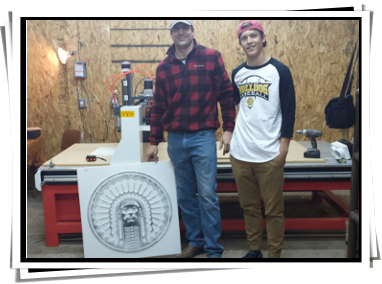 "Thanks to my Industrial CNC I have been able to bring another aspect of my work in house and have full control over the quality of our products." Elliot - Tx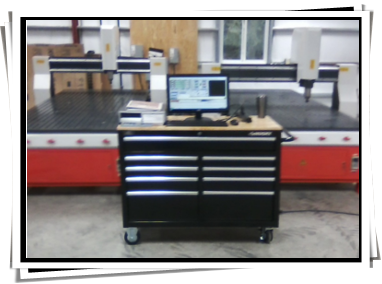 "The only thing I could do to improve upon my industrial CNC was to add another. I have space for more so please keep doing what you're doing. Bob - OH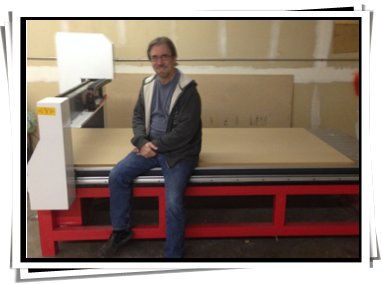 "I love my table. If there is anybody reading this and questioning if they should go with Industrial CNC. I strongly suggest you do it now. You won't be disappointed." Jim - Ca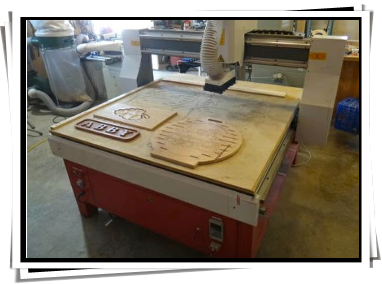 "I can't believe I have my own CNC Router in my shop. I remember when only Giant companies like GM could have a machine like this. Thanks for making a solid machine that I could afford, and for helping me get going!" Carly - Me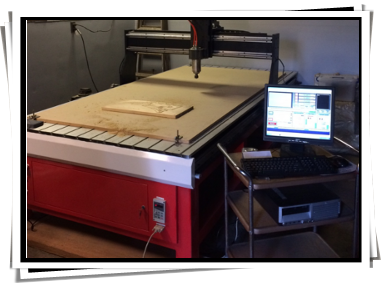 "We run our machine eight hours a day, 5 days a week and it never complains. You have answered every question we've had without keeping us waiting. It's a pleasure to deal with your company." Victor - Ny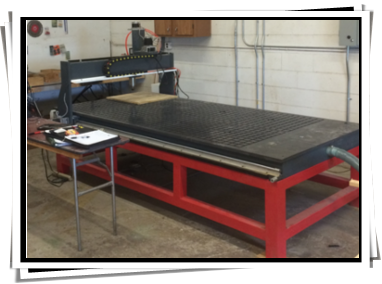 "We got our Router for one job, which paid for the machine. Now, we find new work for it every day." Kirk - Qb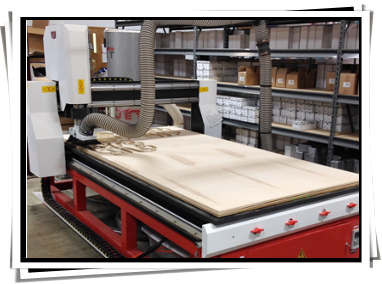 "When I grow up I want to work at Industrial CNC! You are awesome! I love my machine. I love your service. I am one happy camper." Chad - Co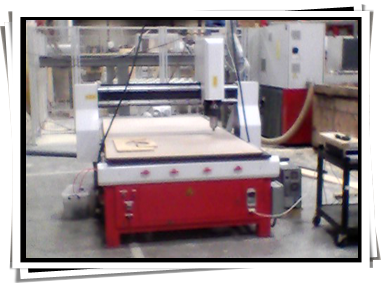 "Running everyday and very pleased with the performance of the machine. I'm actually having trouble getting enough blank goods to keep up with the router!" - Scott - NC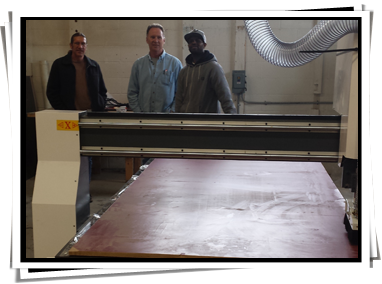 "I just wanted to take a minute to say thank you. The router has been a great piece of equipment. We really appreciate the time and attention you have given us. Mark us down as a very happy customer!" - Bill - NY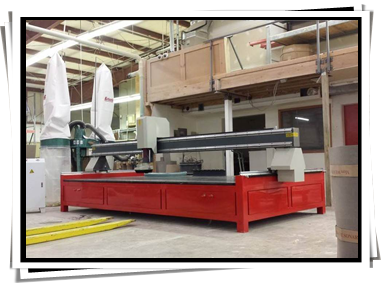 "When you said Heavy Duty you meant it. Over built, Under priced and backed by awesome service. You guys are doing it right." Brian - KS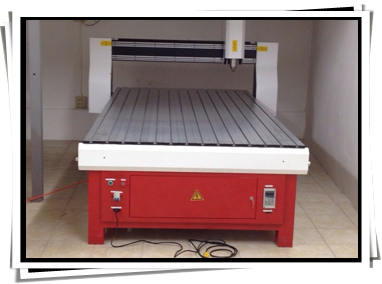 "Just want to share with you that the router is already installed. Thank you a lot!." Nerieda PR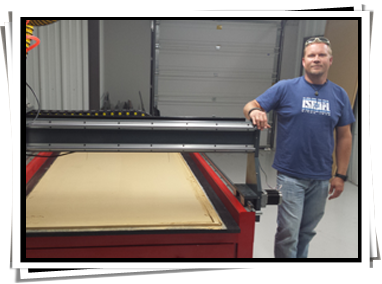 "Your router has exceeded my expectations. It is very well constructed and I am able to produce very smooth and exact cuts quickly. I am really surprised how easy it is to use. I am grateful for your support. Even from half a world away away, You always answer my questions quickly." Ita - Isreal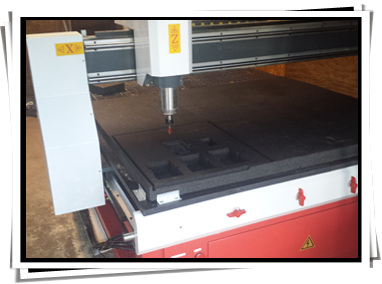 "Here we are cutting some foam parts. Great machine, good price real easy to use thanks" Shane - AZ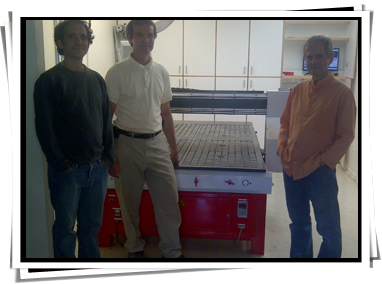 "We are grateful for your help with everything. This was a wonderful experience. We can not thank you enough. Everything is great." Klaus -CA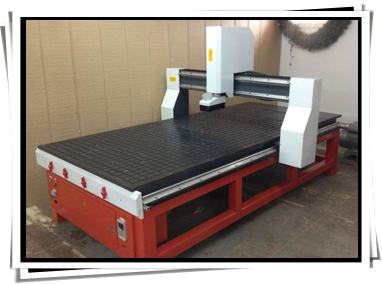 "Thank you guys so much for the impeccable tech support. Spot on and lightning fast. We can't thank you enough." Jon -MS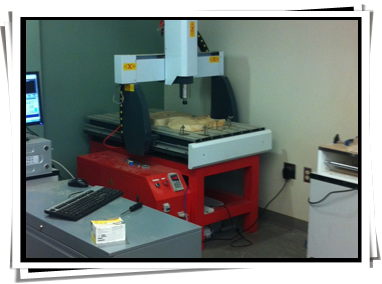 "Works like a champ! The students love it. Thanks!" Francis -MA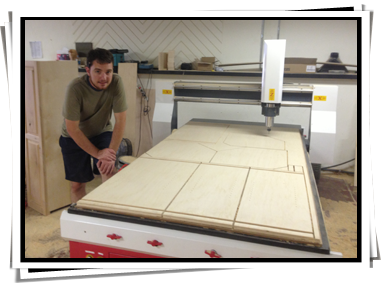 "I have only had my CNC for about 6 months. It has completely revolutionized our production. We have put out more cabinets In the first quarter of this year then all of last year. Industrial CNC has a great machine and is always there if I have a question." Aaron -Oklahoma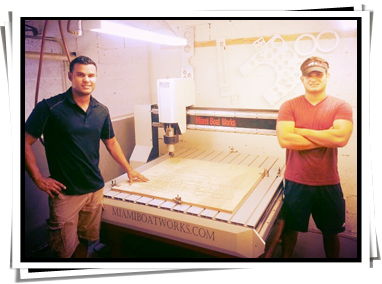 "We own a 4X4 Industrial CNC Router table and is one of the best investment we ever made. The Router is very Precise and Reliable. Their Technical Support and their Customer Service is Outstanding. We recommend!" Carlos - Miami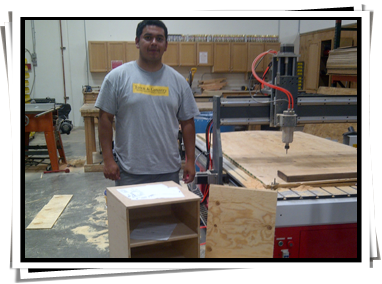 "I just want to take a minute to say thanks so much for all your time and help. The router is running great. I am very happy with it." John - California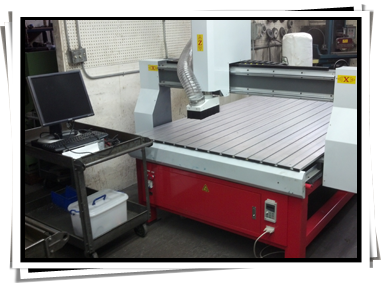 "Wow. Thank you. Thank you and Triple thank you!" Stephen - Oregon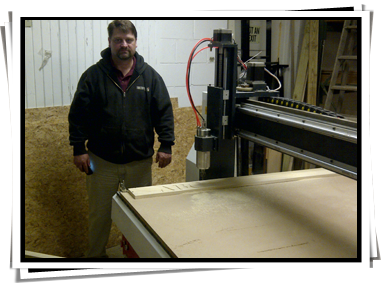 "I wasted a lot of time and late nights researching routers on line and talking and visiting with router companies. I checked them all. Without question, Industrial CNC offers the most bang for the buck. I would tell anybody who needs a cnc to not waste their time. Industrial CNC has the best router, The best tech support and the best price." Dan - Delaware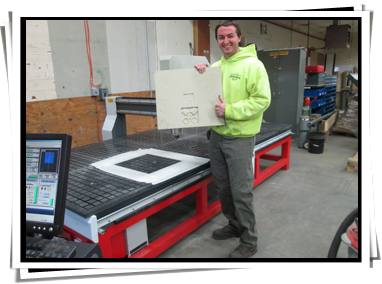 "Yea! This Router Is Awesome. Thanks for the great support and help with everything. We highly recommend you guys." Andy - MD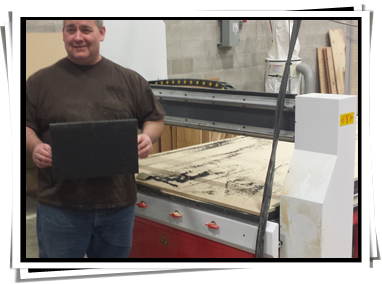 "Really impressed with how well our CNC is built. You guys really have an attention for detail to what is required for a production machine. Thanks for everything. We are very satisfied and would recommend Industrial CNC you anybody looking for the best bang for the buck in a CNC Router." John - MA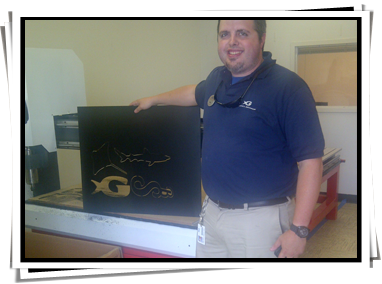 "The router is better than you said. Your service has exceeded our expectations. If we were doing it again we would not change anything. If we are able to buy another it will be from you. I highly recommend Industrial CNC to anybody considering a CNC Router purchase." Jerry - Georgia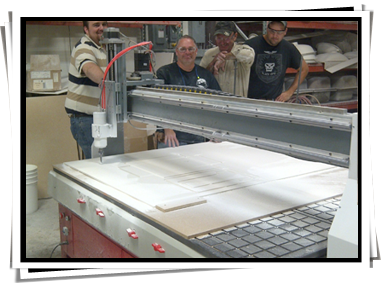 "Thanks for the service. We are looking forward to buying a second one!" - Joe - Wisconsin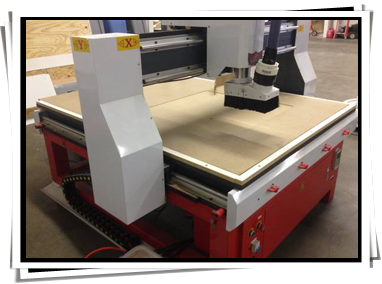 "We have been running the machine hard around the clock and it takes everything we throw at it. Extremely Heavy Duty in build. This thing is built lake a tank. We looked at machines costing 4-5 times as much that were not built so well. Also worth mentioning, your support is top notch." Roy - IN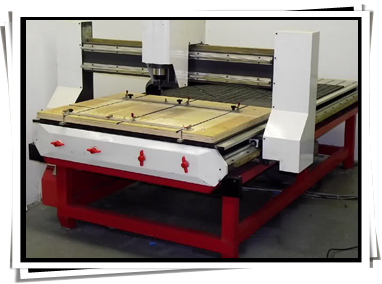 "Here's a picture of my Industrial CNC. This Router is a beast! The service is top notch. The people are really great. Very helpful and very knowledgable. Thank You!" - Phil - Maine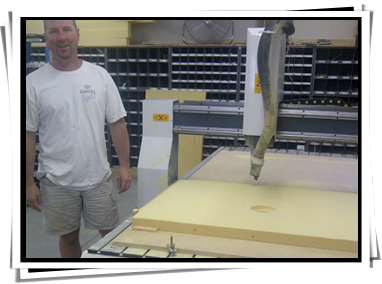 "Our router is running hard everyday. We really appreciate the service and highly recommend you guys to anybody needing a great CNC Router." - Greg - Indiana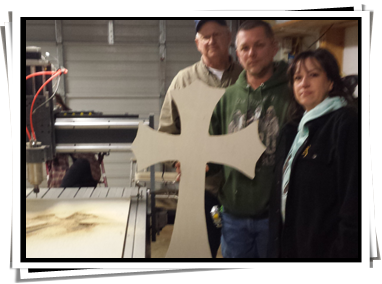 "Thanks for everything. We are off and running." Karl - MO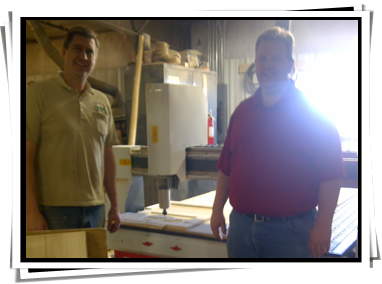 "Everything is running great. Thanks for the support" - Randy - Colorado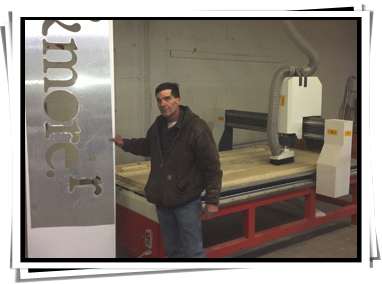 "I want to thank you for the extra effort and time you spent assisting me with my new Industrial CNC Router. The router is a great piece of equipment. Easy to use, great price, and great customer service from you and your staff. I would recommend one to anyone in the market for a CNC router." - Scott - Connecticut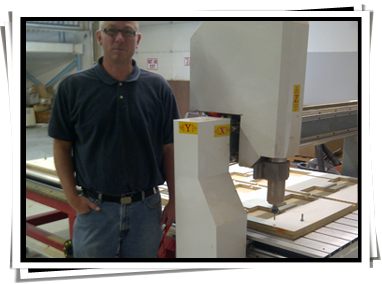 "You guys offer a great product and back it with excellent service." - Todd - Michigan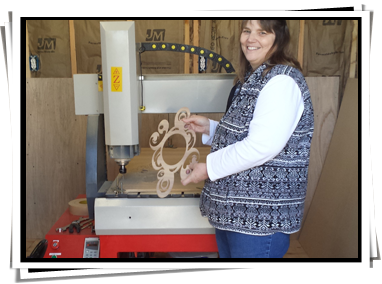 "Thanks for helping me with everything. I had no idea what I was doing but Brent was awesome at taking the time to show me step by step how do everything. Worth every penny." Wendy - CA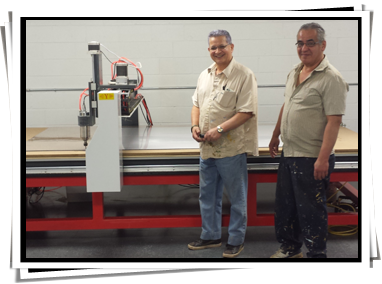 "Its a great machine. Built very well." Orlando - NJ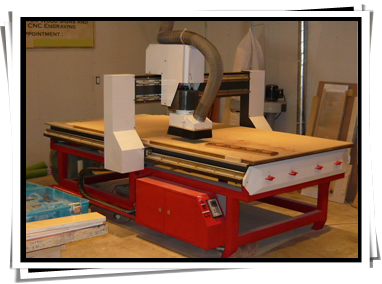 "Here is a picture of the best tool in our shop. It is running everyday" - Derek -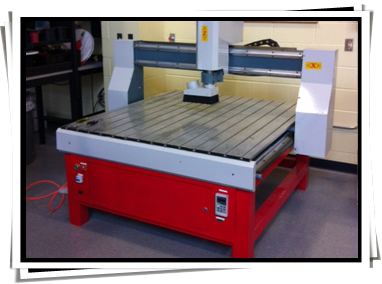 "Thanks so much for all your help with our router purchase. Put me down as a very satisfied customer!" - Steve - Massachusetts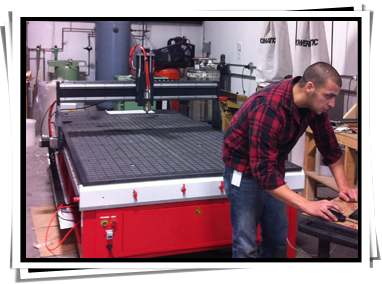 "Thanks for everything. Your service is appreciated!" - Mike - Massachusetts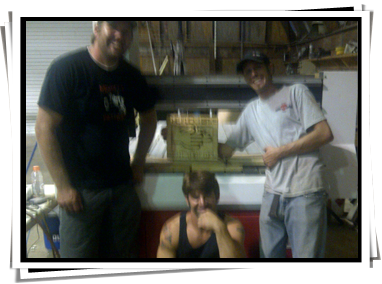 "You guys are awesome! Your service is Top Notch and the CNC Router has really helped us take our company to the next level." - Maryland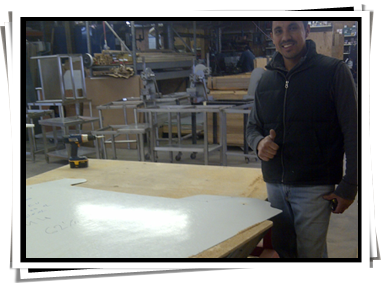 "The router runs great. Thanks." - Juan - NY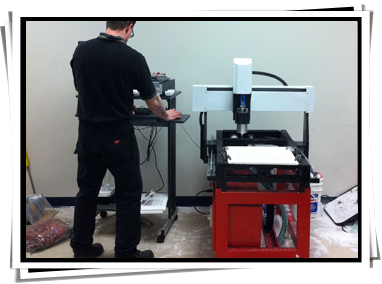 "This is the second router we have purchased from you and I hope we can add a third soon. Your cnc router systems run great and your support has been great." - Jason - New Hampshire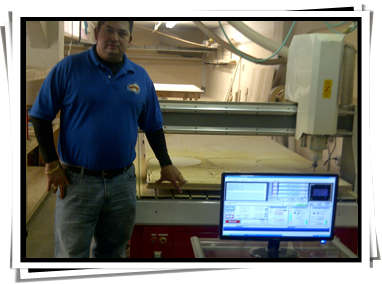 "We are a very busy shop and need the machine to keep up with orders. It has been great, helping us to produce so much more than we could do before. It is a real work horse. Also your price is very good." - Ernesto - Massachusetts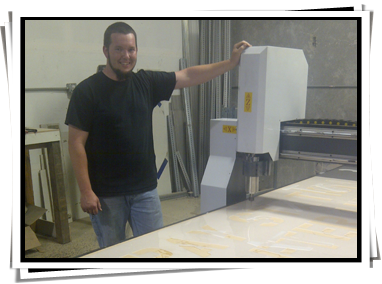 "The router works great! We are buzzing through jobs with no problems. Brent was excellent at answering any questions I had and did a great job at familiarizing me with the software and Router. We are 100% satisfied!" - Tim - Washington
"Here's my son putting our router to work. It is running great. Thanks for everything." - David - Georgia
"Thank you so much for all the help and support. You guys run a great company and I will definitely do more business with you." - Shawn - New York
"We are very happy with our Industrial CNC Router. It performs as advertised and is a well built piece of equipment." - Dan
"Thanks so much for the excellent service. I have nothing but great things to say about my Industrial CNC Router. Your service and support is top notch" - JBrian - Ontario, Canada"
"Every expectation I had was surpassed. Hands down, the best router on the market." - Rodney - Illinois"
"This sucker is dialed in. Perfect." Steve - Michigan
"Industrial CNC Routers are a great value. An excellent option for schools or anyone who needs a heavy duty CNC Router at a reasonable price." - Steve - 'Teacher of the Year' - Virginia
"Just another glorious day in the life of sign making with our new Industrial CNC Router!" - Mike and Grant - Florida
"I was amazed at how heavy duty this machine is, especially for the price!" - Joe - Texas
"Awesome router. Awesome Service. Just an awesome experience" - Scott - Florida
"This is a great f*cking router!" - John - Pennsylvania
"This has been a great system for us, thanks so much!" - Kenny - Tennessee
"Thanks so much for everything. You guys are great." - Mark - Washington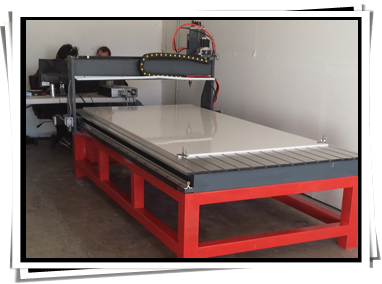 "Many thanks. Keith was great to work with and your support is solid. Brent had my guys running the router right away.." Shane - CA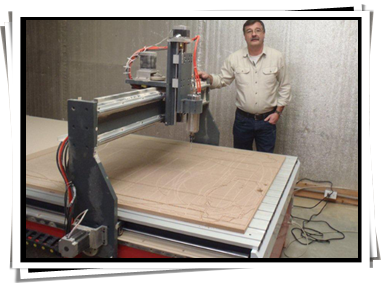 "I have really enjoyed my new router from Industrial CNC. The customer service and support has been outstanding! Any questions or problems have been addressed and resolved immediately. The great customer service has exceeded my expectations." Ray - GA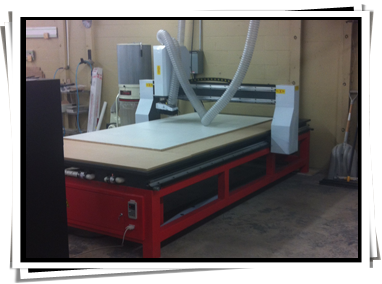 "Thanks for coming out to our shop and meeting with us, it meant alot to us." Joe - ME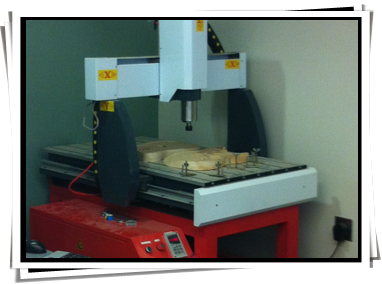 "Our machine has been running flawless. Thanks for your help in getting it up and running. It is everything I hoped it would be." Fran - MA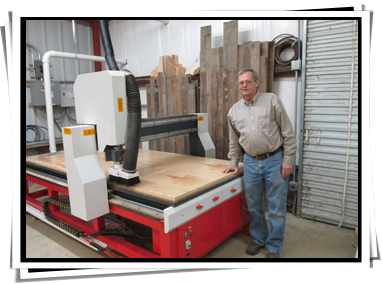 "Thanks for everything. We're making parts and doing well." Mike - LA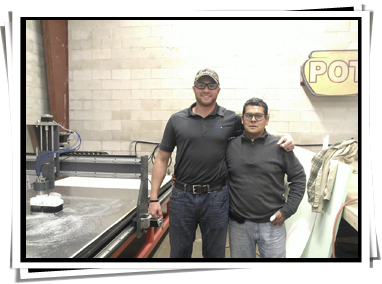 "Thanks for everything. Your support is appreciated. The CNC Router was a big investment for us and we made the right choice with your company." Jose - VA
- Scotty - Colorado
"Running everyday and very pleased with the performance of the machine. I'm actually having trouble getting enough blank goods to keep up with the router!" - Scott - North Carolina
- Barry - Pennsylvania
"Thanks for all your help. You can definitely add me to your list of customers willing to promote your products." - Chuck - Idaho
"Great service, great router, run it everyday" - Joey and Dave - South Carolina
"We are very happy with our Industrial CNC Router. It performs as advertised and is a well built piece of equipment." - Jason - Louisiana
- Mark - Florida
"I bought a CNC router from Industrial CNC Routers and had no idea how to run it so I took their training. They were very supportive, polite, understanding and professional. I learned a lot and am very glad that I took the training. I can now do projects on my own. I recommend them to anyone." - Cheryl - Michigan
- Steve - Nevada
"I can't think of any company, regardless of what they sell that works as hard and puts as much effort into making sure their customer is happy. If I had bought the router from anyone else I would have given up the whole idea some time ago. I wouldn't have blamed you if you gave up on me. I wish I could do more than just say thank you. You guys are the greatest. You can quote me on that."
Geoffrey - Oregon
"I looked at many routers. Yours is the best bang for the buck. It's a very well built router and your people are great." - Franco - Florida
Chris - Rhode Island
"Thanks again for getting back with me so quickly both today and the last few days. It reassures me we made the right choice in choosing Industrial CNC Routers. A+ on customer service!!" - Justin - Indiana
"Your routers and service are top notch!" - Gordon and TJ - Florida
"Thanks guys. The router has been very dependable and has paid for itself many times over. I would highly recommend your company to anybody and tell them that my only reget is we did not invest in your router sooner." Terry - Florida
"The router system has been really great." - Virginia
"I just wanted to express my gratitude, my experience with Industrial CNC Routers is the way companies used to do business in this country, but its all too rare today." Carl - Virginia
"Say hello to the hardest working employee in our company." - Teton Signs -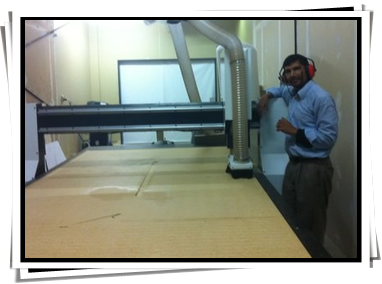 "Thank You. We were operating the router very quickly and it is easy to work with. You build a very good machine and you help with every question. It is easy to see how you are a great successful company." - Sanjay - FL